So, I might cry or just totally start over on this wedding dress thing. And I apologize this is really picture heavy so it might take a bit to load.
OH** no tato viewing sorry love not sure what I want to do yet!!**
OK so I decided awhile ago that I wanted a different non-wedding dress. I tried on a couple of dresses from some higher end bridal salons, regular stores, consignment stores and even tried just looking for basic white or ivory dresses at
Nordstroms
,
Macys
and even
Targets
odd wedding section. Here are a couple I was pretty much in love with: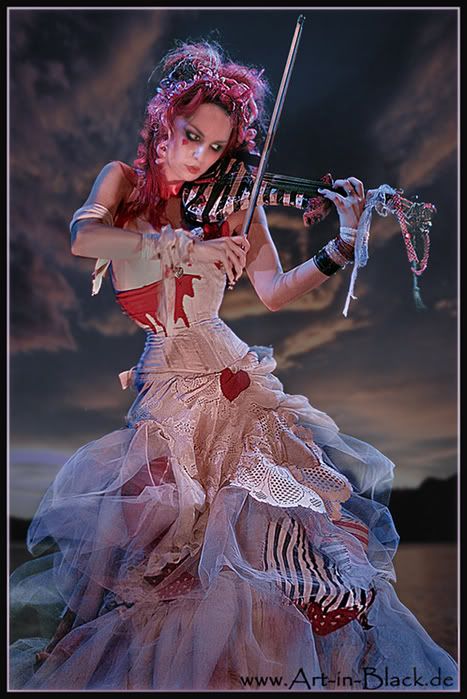 I decided that I'd really like a dress similar to the gorgeous Inara from Firefly. I gave in and decided to get it made.
So here is what I had made.
It is supposed to be fitted to the measurements I gave her and I can barely keep the top from sliding down. I wanted a soft ivory and its a little more champagne-colored than I had asked for. And the sleeves are a really stiff and not the jersey fabric I wanted. Then look at the corset bodice... yes it is really crooked and I cannot fix it at all. and it doesnt REALLY go with the birdcage veil that I want or the aqua accents I wanted to add.
Here is a newer inspiration: Just
this
ivory dress with a blue cardigan. Or
this
blue dress with a cardigan.
*SIGH*
Thoughts?